Speaking
Susan is an energetic speaker that has a unique ability to clearly present topics and inspire attendees to implement changes to benefit their business. The most popular seminars are provided below, but don't hesitate to request others related to off-leash dog play, or business, financial and staff management.
To inquire about booking Susan for your event send an email with date, location and topics of interest to info@crystalcanine.com.
Getting Them to Play…Your Staff with the Dogs!
Are the dogs in your playgroups bored? Do staff stand around, minds in a far away place? It sounds crazy, but teaching staff to properly play and engage with dogs needs to be part of your training curriculum. In this seminar you will learn how to teach your staff to be engaged with dogs, lead games, and keep off-leash play safe and fun!
Training Off-Leash Playgroup Staff
Formal staff training programs for off-leash playgroup staff is the key for safe playgroups and healthy, happy dogs. Learn the key components of successful training programs, effective dog leadership exercises and tools used for measuring staff performance. Structured programs benefit your center by:
Ensuring consistency in staff development and performance
Providing a knowledge base for a career in pet care helping to recruit and retain quality staff
Safe playgroups with happy dogs and loyal satisfied clients
The 5 Things You Should Know About Your Daycare Program
Off-leash play is a high-risk service and accidents seem to happen in cycles. Did you know that there are clues that predict them? In this seminar you'll learn the five areas of your program to monitor each month and clues in each that tell you your program may be at risk. You'll also know the action steps you can take to ensure your daycare program is consistently safe and makes money.
Budgets Made Easy
Is making more money a resolution or goal for you? The most important financial tool to increasing your paycheck and business profits is a budget. Even if you dread time spent on financials or feel you don't understand numbers you can and should create a budget for your business.
After this seminar you will:
Understand the benefits of this #1 financial management tool
Know the key components of an effective budget for your business
Learn the 5 easy steps in creating a budget for your business
Understand how your cash flow differs from business profits
Feel empowered to create a budget for your business yourself or provide direction to your bookkeeper
Utilize your budget all year to make proactive business decisions
Know Your Numbers & Make More Money
You don't have to be a financial expert or spend hours every week looking at your numbers to make more money in your business. Just select and use the right tools regularly and you'll find more money in your pocket every month. Get started with our Top Five list as a starting point to your financial freedom.
How Antarctica Improved My Business and Can Help Yours Too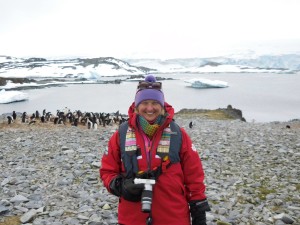 Daycare Business Management – Some of the most valuable lessons in life come from unexpected events. In this session Susan shares how taking a two-week bucket-list trip to Antarctica made her a better business owner. Use these tips to create a business that operates well without you and get started planning your own dream vacation.
End Staff Drama, Create Engaging Teams & Take a Vacation
Are you tired of staff drama? Does all your time seem to be spent resolving staff issues? If your answer is yes and you are ready to create a different owner role this seminar provides an outline for you to follow. Make 2015 the year you take that dream vacation knowing your business is in the hands of a team of champions!
Pet Services Business Model of the Future
Does the existing pet care business model work for the future? In this seminar you'll discover industry financial data, trends to watch and ideas on getting ahead of your competition in providing clients what they really want from pet care centers.
How to Communicate Effectively & Tactfully
Communication is the root of many workplace problems and this seminar will help you speak honestly and confidently. Anyone that manages staff or communicates with clients will benefit from this refresher on people skills. Also included are tips on giving constructive criticism and feedback without creating conflict.
Forecasting Made Easy
Financial forecasting is an important tool that will help you make more money. In this seminar you'll learn the basic steps for forecasting and how to use them in creating a budget, evaluating the addition of new services, impact of minimum wage changes and the return on a capital investment. You don't have to be a financial whiz to understand and implement our basic process.