Are you ready to have the business you've always dreamed of?
As a pet care business owner,

are you...

Dealing with constant staff drama and instability?

Completely overwhelmed with everything on your plate?

Taking home less pay than you deserve?

Spending all your time putting out fires?

Unclear on steps to take your business to the next level?

Burned out, stressed out and ready to quit?
If you answered "yes" to any of these, you're not alone. Unfortunately, this scenario has become the norm in our industry, although it's definitely not what most people envisioned when they opened for business.
But what if,
in one year

, it was all different?

What if this was your life instead?

• Less time at work

• A bigger paycheck

• More energy

• Happier clients

• High performing staff members

• The time to take a real vacation
No, this isn't just a pipe dream. This can be your reality.
The key is to clearly define your vision and ensure strong systems are in place in the key areas of 

finance, marketing, staff management

and 

customer service.
---
Sound systems are the proven secret to business success. When you focus on implementing systems it's like a bridge that takes you…
From…
Fire fighting
Staff drama
Client complaints
Operational inconsistencies
Shotgun marketing efforts
Financial uncertainty
Feeling tied to your business
Being overworked & underpaid
To…
Proactive management
High performing teams
Satisfied clients
Consistent high quality pet care
Strategic marketing plans
Financial understanding
A business that operates without you
Enjoying your lifestyle & well-paid
---
You might be thinking that you can't afford to spend time learning and doing all this work on your business systems.
The truth is, you can't afford not to.
But you don't have to do it alone.
I know where you are because I've been there.
I also know how to change things because I've done it for myself and helped other pet business owners implement systems in their business. Everything I learned on creating a successful pet business model is a part of our signature program.
My Successful Pet Biz will teach you what you need to know so that you can expend less effort while getting more done and having the business you've always dreamed of.
Check out what alumni from My Successful Pet Biz say about the program:
"The challenges we face today do not require more effort; they require more wisdom."
~Robert Holden
---
HOW DOES MY SUCCESSFUL PET BIZ WORK?
My Successful Pet Biz is the bridge from where your business is today to the dream business you envision.
We'll approach this as a twelve step process that is so comprehensive it's divided into two separate programs.
First, we'll work on building a strong foundation. Then, we'll implement solid systems that prepare your business for unlimited revenue growth.
Your "Strong Foundation" takes about six months to complete the first seven steps of the process:
1. Clarify and Document Your Vision
2. Conduct a Self-Assessment
3. Confirm a strong Financial Foundation is in place
4. Ensure no missing pieces in your Staff Management Foundation
5. Validate your exceptional Customer Service Foundation
6. Create a comprehensive Marketing Foundation
7. Conduct an audit of your Operations Foundation
You may be wondering if there is a short-cut or easier way to implement systems. There are programs available from other consultants that focus on only one or two areas. You make progress, but in my experience don't achieve long-term results because there are still weak areas that keep your business from thriving.
Our comprehensive program includes step-by-step guidance from an encouraging, positive coach. You will be guided step-by-step through the My Successful Pet Biz process. Each lesson includes a worksheet that makes it easy to apply what was learned to your business and life. You also have access to personal coaching throughout the course, My Successful Pet Biz can be used and implemented by even the busiest business owner.
---
Still you may be thinking...
I don't have time to work through such a big course.
Time is going to pass anyway so make forward progress by implementing the core systems that lets your business operate without you. You have life-time access to the content and the option to "pause" new content reminders during busy periods or to take extra time implementing the lessons.
Is the time investment worth it? Will I see results?
If you view the lessons and complete each worksheet the steps to implement all core system components will be identified for your business. Implement the action steps and your business will transform. You must decide how much increasing your pay and living your dream lifestyle is worth to you. Is having the business of your dreams in one year worth twelve months of study and extra effort? We provide a support system to encourage you to implement your plans; if you are willing to do the work you will see amazing results.
My business has systems so why do I need all the modules?
Most all businesses have some weak links and if you are reading this now, there is something you want to change about your business. To fully maximize your potential or grow your business to the next level you need to methodically review each system of your business. In strong areas you may not have any homework or may find a small adjustment that makes a big impact. To ensure you create a Successful Pet Biz and lifestyle of your dreams our course is both holistic and comprehensive.
I'm new or small or don't have staff so does the course still apply to me?
If you have plans to start or currently operate a business you have systems. You also have a lifestyle dream that led you to your business so the material applies to everyone that is ready to make a positive change.
Join us for
My Successful Pet Biz

:

Loving, Fun & Profitable
A 12 step guided program in implementing systems so you Love your Business and Enjoy your Life
Part 1 - Your
Strong
Foundation
---
Your business requires a strong foundation to operate efficiently. We'll focus on making sure your support systems are built on a strong foundation in alignment with your personal goals and business vision.
It includes 18 content lessons and 6 bonus topics. At the end of Part 1 your business will have a solid foundation for hiring, customer service, marketing and financial management.
Here's some of what we'll cover:
• Learn to work in your genius zone and effectively delegate other duties
• Define your desired business culture and service standards
• Establish your customer satisfaction baseline score
• Outline a basic customer service training program for your team
• Create an accounting system that provides information for business decision-making that will increase profits
• Analyze your pricing and discounts to ensure a win/win for clients and your business
• Ensure your brand reflects your niche and maintains a positive reputation
• Convert prospects to clients with great service and sales strategies
• Document employee roles, pay scales and career path opportunities
​• Implement a culture-focused hiring system
​• Formalize your employee training program to maximize productivity and competency
​• Complete an operational policy and procedure inventory
​• Create a project plan for operational policy and procedure updates
A sample list of the documents and tools included in Part 1:
Hiring System and Interview Questions
Employee Performance Management Feedback Forms
New Employee Orientation Manual
Customer Satisfaction Survey
Customer Service Opportunity Tracking Form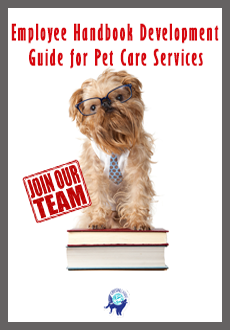 Employee Handbook Development Guide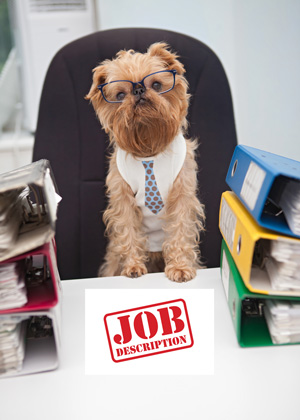 Job Descriptions for Pet Care Services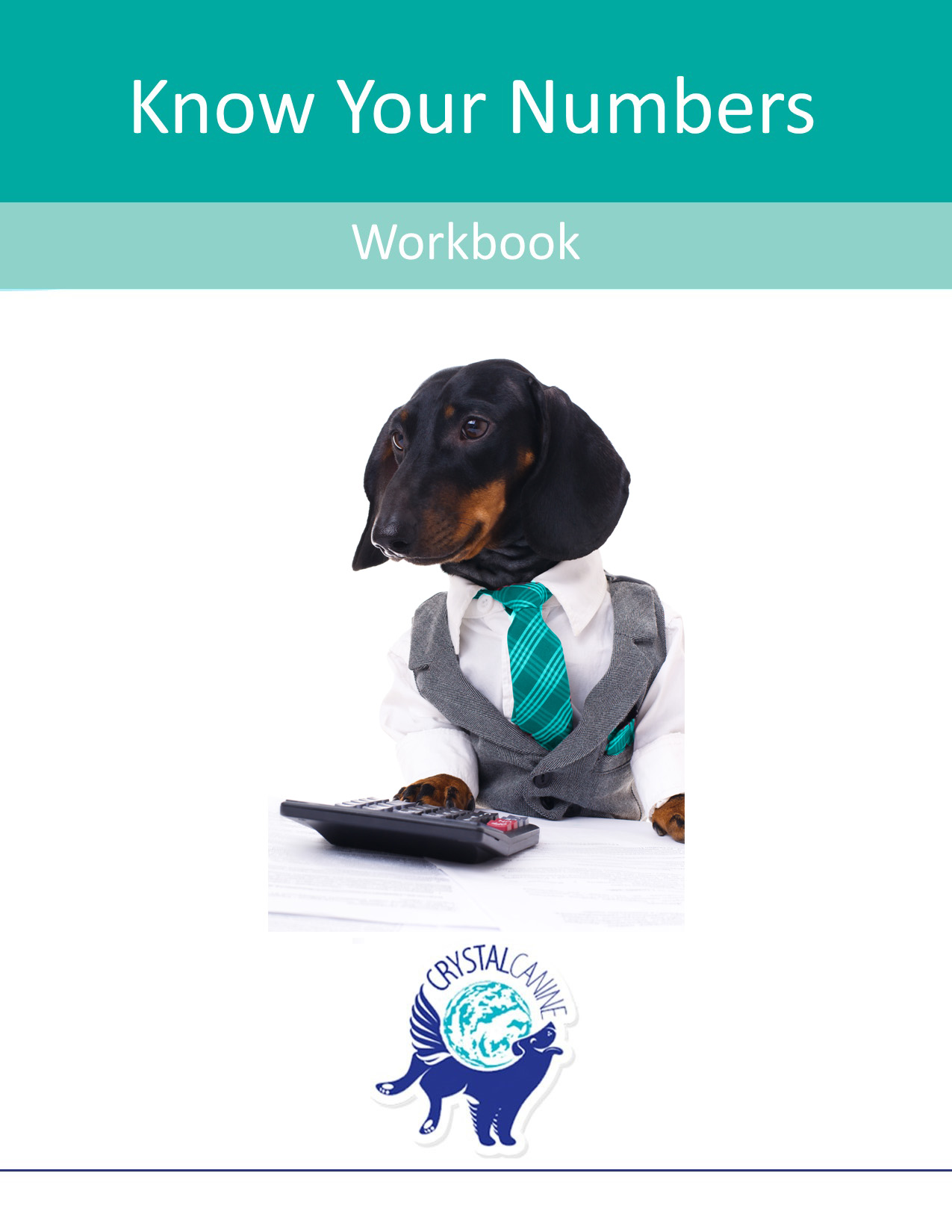 Know Your Numbers Workbook and Excel Templates
Part 2 -
Grow Your Revenue
---
With a strong foundation and solid systems, your revenue is ready to grow! In Part 2 of My Successful Pet Biz you will clearly define your pet expertise and establish your business as the place pets go for fun.
​Remember, you can't register for Part 2 yet.
But here's a taste of what we'll focus on:
• Creative ways to grow your prospect and client lists
• Implementing a supervisor and manager training plan
• Increasing your pay with monthly coffee meetings
• Assessing incentive pay plans
• How to grow your own supervisors, groomers and dog trainers
• Preparing a budget and cash flow plan to serve as your financial roadmap
• Adding strategic sales launches for off-peak periods
• How to create media pitches for free PR
• Safety training and emergency preparedness plans
• Knowing when to say "yes" to facility improvement projects
• Outlining your business strategic plan and exit strategy and
• Learning how to maximize your business' net worth in a sale
REGISTER FOR PART 1 TODAY
Right now, registration is only open for Part 1 – Your "Strong Foundation." Registration closes March 16, 2017.
​
There are two membership levels to choose from: Professional and VIP
See details below to decide which is right for you.
Professional
(Part 1 Only)
The Professional Membership gives you everything you need to build your strong foundation, including:
Educational Content:
18 recorded video lessons provide instruction plus action steps to implementing the systems your business needs for a strong foundation
Handouts for each lesson to make note taking easy
Worksheets for each lesson to aid implementing the concepts in your business
Resources in the form of templates, checklists, articles, samples and workbooks
Life-time access to content to review again at any time
Bonuses:
6 bonus lessons help you get organized, recharge and achieve balance between leading your business and enjoying your lifestyle
Special renewal rate guarantee for Part 2 – Grow Revenue
Support:
6 group coaching calls during registration period
Option to sign-up for invites to future group coaching calls after you've completed the course
Private community membership during and after course completion providing an ongoing supportive peer network
SPECIAL BONUS VIDEO: Getting Things Done: How to Boost Your Productivity
TOTAL VALUE: $2300+
Price $1299
or 3 Payments of $459 each​
That's a savings of over $1000!
VIP
(Part 1 Only)
I am so excited about this program and the positive impact it can have on your business and life that I am offering 12 VIP-level spots on a first-come, first-served basis.
In addition to the items received at the Professional level, VIP Members receive:
Three 30-minute private coaching calls with me
Accountability to get started by submitting homework in first 60 days for your first two private coaching calls
Personal Prioritized Action Plan feedback specific to your business
Three Video chats with me and other VIP members
Copies of Counting Noses and the Financial Health Workbook PDF's
Customer Satisfaction Survey done for you
Employee Engagement Survey done for you
TOTAL VALUE: $3300+
Price $1999
or 3 Payments of $699 each​
That's a savings of over $1300!
---
Don't Miss Your Chance to:
Save on Business Owner Education that Prepares you for PACCC exam to become a Certified Professional Animal Care Operator, CPACO (valued at $2,300 at the Professional level and $3,300 at VIP level)
Receive over $425 in bonus gifts
Increase Your Profits and Pay from 3-6% that for an average pet business is $10,000 - $20,000 in your pocket every year
Reduce Stress, Staff Drama & Turnover plus Avoid Burn-out..Priceless!
Achieve Freedom, Enjoy Your Lifestyle & Take a Real Vacation…Priceless!
100% MONEY BACK GUARANTEE
---
"Don't let the fear of the time it will take to accomplish something stand in the way of your doing it. The time will pass anyway; we might as well put that passing time to the best possible use."
~Earl Nightingale
My Successful Pet Biz is a unique opportunity to spend quality time working on your business with a support network helping you achieve your dreams.
It is not a quick-fix program. It takes time and effort to complete.
Think about your life and business now. Then imagine yourself a year from now.
Do you want to be in the same place? Or are you ready for something better?
Here is my promise to you: If you commit to it, My Successful Pet Biz will help you achieve the business you've always dreamed of.
However, if you are not satisfied with the quality or content of the program in the first 30 days as you study module 1, you may cancel your membership and receive a full refund.
That's how sure I am that My Successful Pet Biz is a life-changer.
Get started today!