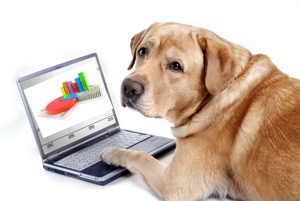 It's the time of year when you are wrapping up your prior year financials which means it's also the time we ask you to participate in the annual pet industry financial survey.
We know this is a big favor to ask so in this post we share five reasons on how you benefit as a participant.
Plan for an even better 2017 for your business; since you have your financials out answer these questions before you put them away.

Is your 2017 revenue on target for a 10% growth over last year? Increase value of your business with a positive revenue growth trend.
Are profits on target to exceed last year?
How can you reduce your Payroll as a % of Revenue by 2% this year?
What strategy can you use to increase occupancy of your two lowest months?
How satisfied are you with your total pay from 206? What is your real goal for your salary?

Get a FREE copy of the 2016 report Executive Summary. Use this to compare your results to high level industry averages for wages, payroll percentage and occupancy.
Save 50% off the full detailed report when published in June. You get a chance to dig into details and set your business up to stay ahead of industry trends. Also be first to get data on new questions related to dog walking, pet sitting and dog training revenue.
Shut your door, put up the "do not disturb" sign and get a 30 minute break from the daily pet care operations whirlwind. Better yet, go to your favorite coffee shop and treat yourself!
Express gratitude by giving back to your industry. Remember it always feels better to give than receive!
Now that you are on board, pull out your financial reports, refresh your favorite beverage and click here to start the survey.