Crystal canine products and courses are designed with you – the pet care business owner who wants to balance work and play, improve your business operations, and spend less time making more money – in mind. With over 17 years experience in the pet care industry, we can help you tackle the stresses and strains involved with pet business ownership.
Are you ready to…
Our coaching, courses, guides, and templates help you resolve business challenges.
We can help you love your business and enjoy the lifestyle of your dreams!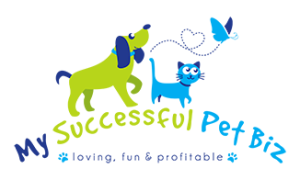 My Successful Pet Business is a 12-step plan for systematizing your business so you make more money and have more freedom.
Pet business owners wear a lot of hats and if you feel that too much of your time is spent fighting fires we can help. Sound systems are the secret to your business operating without you. My Successful Pet Biz is a holistic program encompassing the six key functional business systems.
Our mission is to help you feel pet care is the best career in the world. By helping you eliminate business challenges, you can have a successful pet biz you love!
What others had to say about My Successful Pet business…
"
My Successful Pet Biz has something for every aspect of the business.  Because of the way it is organized and structured, you can address one aspect at a time and not become overwhelmed. This really allowed me to effectively apply what I learned in the course to my business.
"
Dave Zellmer, Paws in Motion, Virginia
"
My Successful Pet Business has improved my work life balance. As a result of the course, I have been able to shrink my work week from 60-70 hours per week to 40-50 hours per week.
"
Kim Vaughn, Ruff Housing, North Carolina